Microwave Ovens have become an integral part of our kitchen and give a unique taste to food. They are the best option to cook food such as grills, popcorn, pizza and frozen food. While microwaves initially appeared to be a luxury when they were first developed, the majority of us now regard them as a necessity. In this post we will look at the features and different types of microwave oven and it will help you in finding the right model for your kitchen.
Features of a Microwave Oven
Defrost
The main microwave operation is to make frozen food warm. If you occasionally cook frozen foods like meat and vegetables, this is an essential feature. Additionally, this is useful for defrosting food leftovers. Defrost is one of the basic functions of a microwave oven and is available in even basic models such as Solo microwave ovens.
Panel Type
Depending on their price range, different microwave models come equipped with various control panels. There are typically three kinds of these: mechanical, with a smooth dial and a feather touch. Low-end models typically include mechanical and tactile dials, which are long-lasting and simple to use.
Child Lock
Children may accidentally put their hands in the microwave. In most cases, this child lock is made easier by using a code that can be used as a password to unlock it.
Build Material
After a few months of use, microwave ovens become dirty on the inside. And keeping in mind that you are warming your food, in some cases food with sauce could bubble a lot so, it spills off making a wreck inside the microwave. After a few weeks of use, it is usually recommended to clean the inside of your microwave. A microwave with a ceramic interior is recommended because it is simple to clean and won't discolor or scratch.
Auto Cook
The Auto Cook feature makes cooking in the microwave surprisingly simple. Cooking in a microwave necessitates a few settings, including power wattage, cooking time, and grill combination, which may be challenging for inexperienced cooks. But with the auto-cook menu option, you only need to specify the kind of meal you want to cook, and the microwave will adjust the power wattage and cooking time based on the weight of the item and the cooking mode you choose.
Types of Microwave Oven
Convection Microwave Oven
Convection microwaves have a heating element and a fan to spread hot air and create heat waves.This makes it possible to bake and cook more quickly. In order to bake food evenly, the fan distributes heat waves evenly. Because they can be used separately or in combination, these ovens are among the most expensive. Anyone who enjoys baking cakes, cookies, muffins, and pizza needs a convection oven. The most expensive type of microwave is the convection one.
Solo Microwave Oven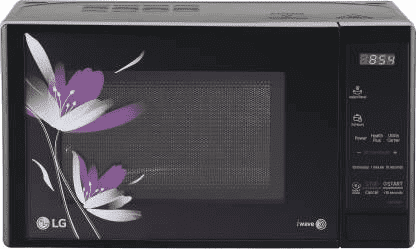 The oldest type of micro-oven is the solo microwave oven. There are two ways to use a solo microwave oven. It can be used to reheat food and cook important dishes at the same time. Solo microwave ovens are the simplest models available. One microwave can be produced by a single microwave oven and cook all the necessary meals.
Built-In Microwave Oven
Built-in microwaves can be put in new cabinets or installed on the wall. They frequently feature high-end features that give them a posh look and feel. It is a great idea to use these microwaves to free up space in your kitchen. In addition, they come in a variety of sizes and power levels, making it simple to find the right one for your family's favorite dishes. You can also hire a professional to install built-in microwaves in other parts of the kitchen, like under the counter or in a drawer.
Grill Microwave Oven
Grilling sandwiches and kebabs is a breeze with grill micro ovens. When you buy a grill microwave oven, you will get a lot of tools. Every time you bake something in your oven, these tools will come in handy. For preparing kebabs and sandwiches, a grill microwave oven is an excellent choice. To warm frozen food, you can utilize the barbecue microwave.
Comparison: Solo V/S Grill V/S Convection
| | | | |
| --- | --- | --- | --- |
| Food Type | Solo | Grill | Convection |
| Popcorn | Yes | Yes | Yes |
| Tea/Coffee | Yes | Yes | Yes |
| Pasta | Yes | Yes | Yes |
| Water/Milk | Yes | Yes | Yes |
| Rice | Yes | Yes | Yes |
| Re-heat | Yes | Yes | Yes |
| Paneer | | Yes | Yes |
| Kebab | | Yes | Yes |
| Tandoori | | Yes | Yes |
| Brownie | | | Yes |
| Cake | | | Yes |
| Bread | | | Yes |
Read More
Final Thoughts
Before purchasing a microwave oven, compile a list of the brands that are available. When choosing a microwave oven, you should also think about your budget. This will assist you in selecting the ideal microwave oven for your kitchen. Choose a microwave oven that can meet all of your kitchen's requirements and caters to the cooking needs of all seasons.
FAQs
Which type of microwave is best for home?
A convection type microwave performs all the basic functions of a microwave and is ideal for home use.
What is the starting price of microwave ovens?
Microwave ovens are available for as low as Rs. 3000 with limited features.
Does the microwave oven consume a lot of electricity?
Since they are used for very short periods of time they only consume less energy and also cook food faster.